AWS Reserved instance which has the option to reserve an instance for 1 year or 3 years term, also provides 3 payment options: All Upfront, Partial Upfront, and No Upfront, you can choose any one of the types and can also save up to 69% over On-Demand rates when used in steady state.
In this blog, we are going to purchase reserved instances in the same Engine and instance type that we have used for our AWS RDS,
Let's get into to steps.
Purchase AWS Reserved Instance
Open the AWS RDS console click the reserved instance section, then click "purchase reserved DB instance"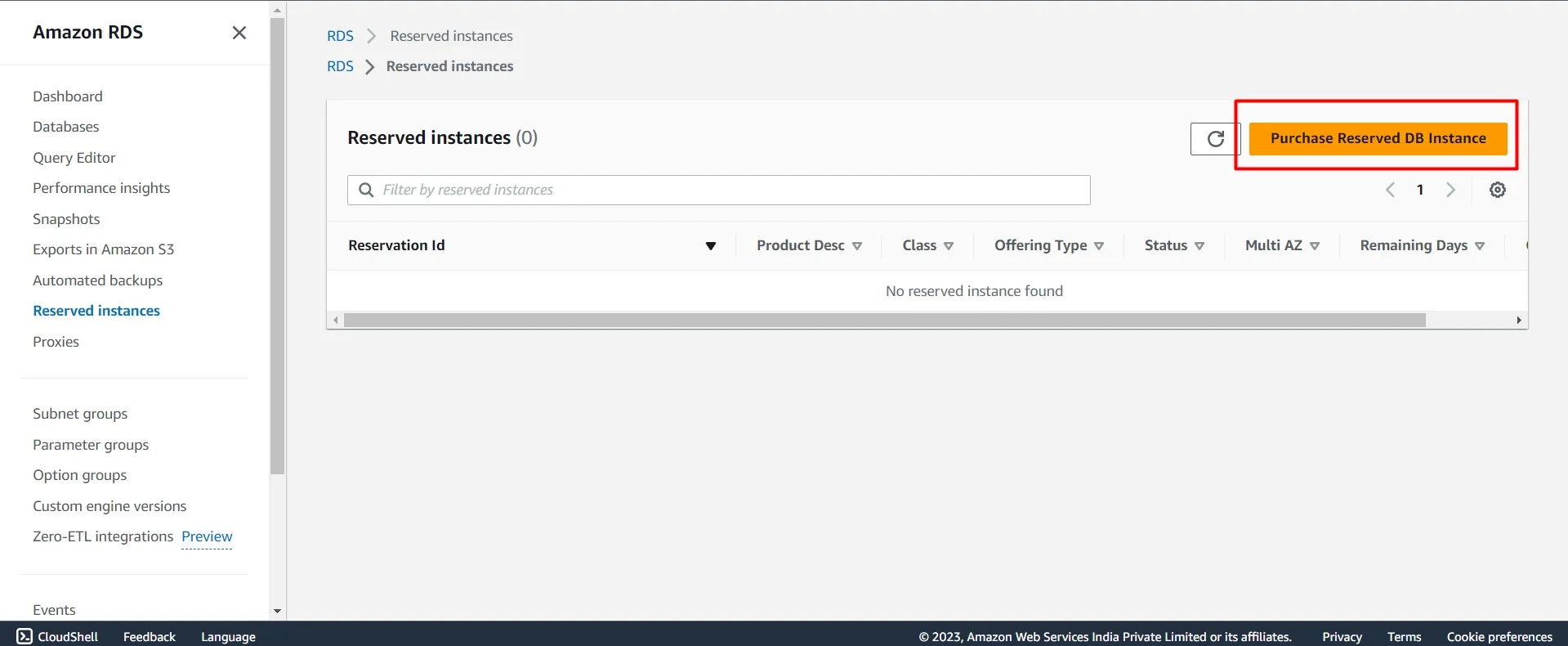 Select your AWS RDS engine type and instance class type carefully.

Then under "deployment option" select your RDS AZ either single AZ or multi-AZ
Select your required term as per your convenience from 1 year to 3 years
Select the "offering type" all upfront, partial upfront, or no upfront based on your requirement.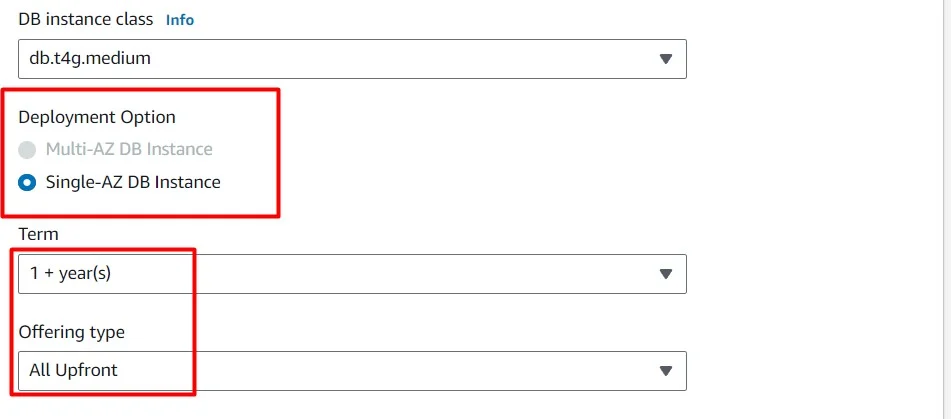 Then Enter the Name for your reserved instance, for better identification you can give the same name as your AWS RDS instance.
Enter the number of reserved instances you need with the above configurations.

 Below you will see the pricing details and then click "Submit"
Also Read: How to Stop and Start RDS Instance Automatically using System Manager to save AWS bill | (easydeploy.io)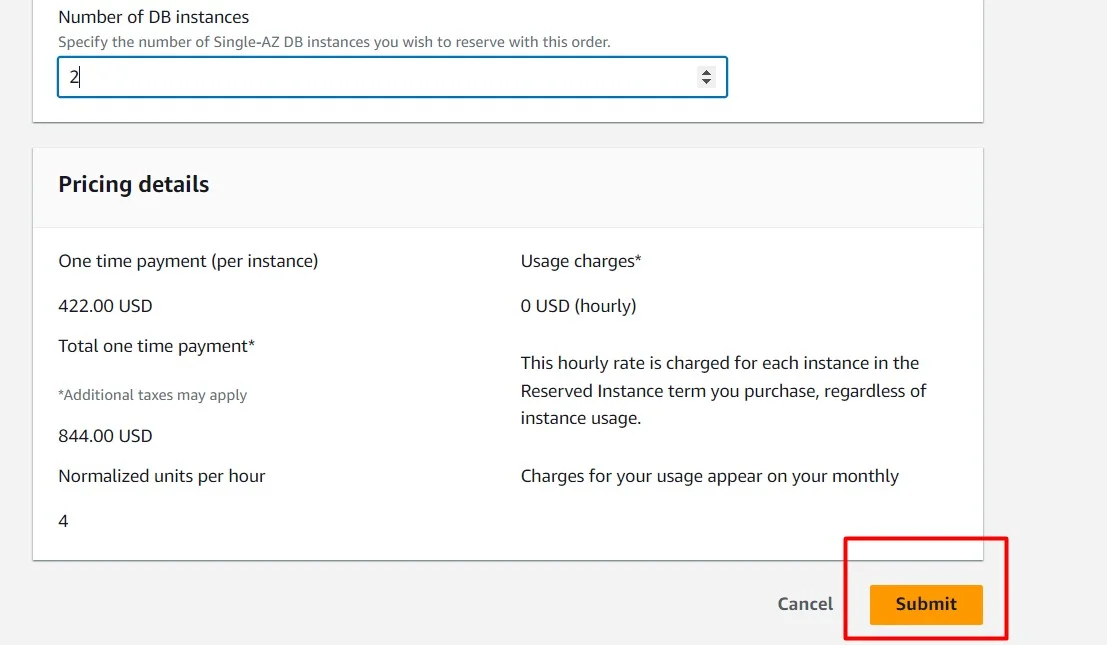 Now you can see the below details under the reserved instance section and the status will be "payment pending"

Then wait a while and then refresh the page, you will see the status as "active"

We have successfully Purchased a reserved instance for RDS, hereafter our AWS RDS instance will start utilizing our reserved instance.